What is the Silverado Z71 package? 
 Z71 package 
The Z71 Package is an optional upgrade to add to your Silverado 1500 to enhance the pickup's off road capabilities. The Z71 package is Chevy's signature off-road package. The upgrade is a popular upgrade to many trucks, like the Silverado and Colorado. However, the Z71 package is not exclusive to trucks. 
What features are included in the Z71 Package? 
Z71 Visual 
Trucks equipped with the Z71 package come with an enhanced visual presentation as well as critical off-roading features. The visual package includes a Z71 graphic on the instrument cluster and a special finish on the interior trim pieces. Also included with each Z71 truck in the badge on the grille and graphics on the rear body near the tailgate. 
Off-road suspension with Rancho® shocks
Enjoy a smoother ride as you conquer terrain that is bumpier than city streets. 
All-terrain tires and an automatic locking rear differential
 All-terrain tires ensure you are prepared to conquer any driving surface on or off-road. The automatic locking rear differential allows the driver to keep control in low traction situations. With a reaction time in the milliseconds, it provides equal power to both rear wheels. This gives the driver plenty of traction to keep going and enjoying their adventure. 
Autotrac® 2-speed transfer case
Get the right power from your transmission at the right time. This feature allows you to drive smoothly on roads and with control off of roads.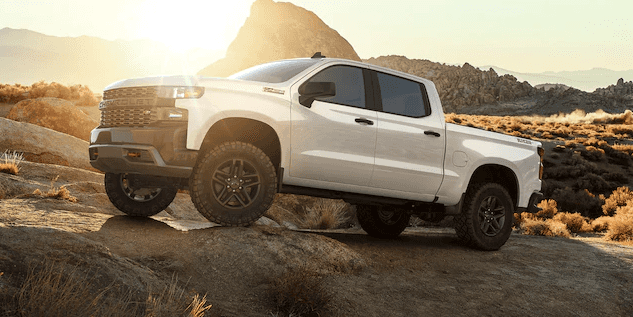 Metal underbody shield and high-capacity air filter
These features keep your truck performing in more challenging conditions. The metal underbody shield ensures debris from your adventure does not critically impact any of the parts underneath the truck. As you kick up dust, the high capacity air filter, ensures the cabin and passengers enjoy a comfortable ride. 
Hill Descent Control
This feature makes steep descents a breeze. Your pickup enabled with Hill Descent Control will use anti-lock braking to automatically help provide a controlled decline down steep inclines. 
Trail Boss 
Looking to go to the next level of off-road domination? Check out the Silverado Trail Boss. The Trail Boss combines the Z71 off-road package with other enhancements. The suspensions on these pickups have been given a 2-inch lift straight from the factory to allow you to leave city roads behind. Check out Rick Hendrick Chevrolet Norfolk's Trail Boss Selection. 
Completely Custom Trucks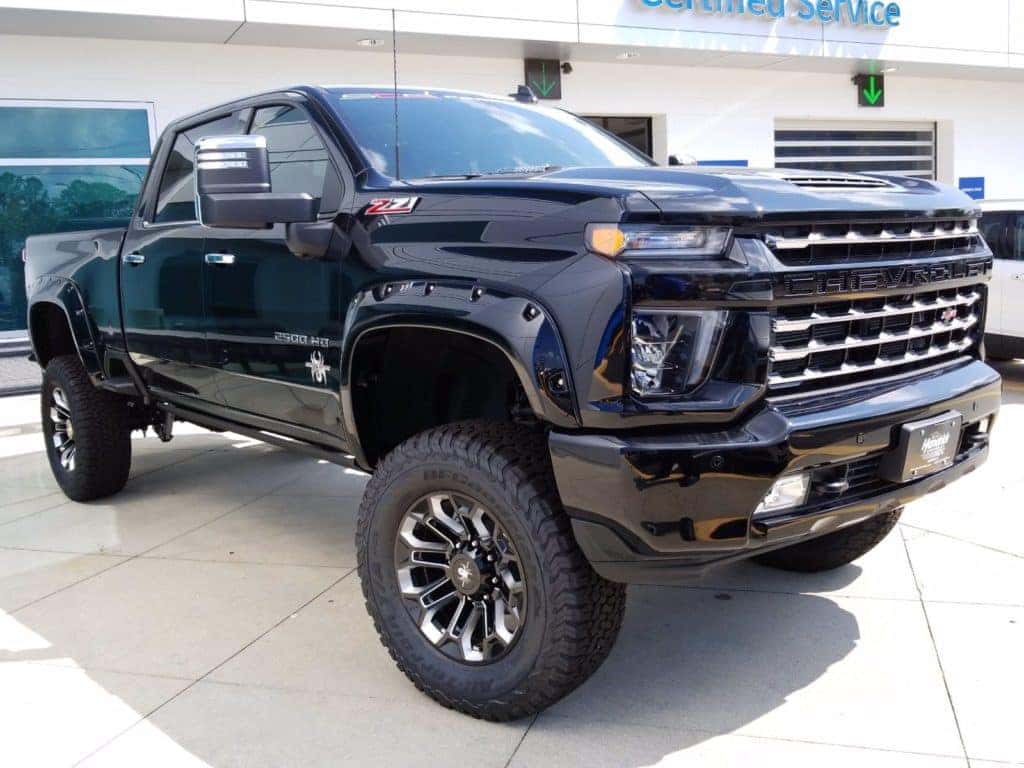 Looking to make some serious customizations to your truck beyond off-road features? From custom lift heights to serious wheel upgrades, Rick Hendrick Chevrolet is the best custom truck destination on the east coast. Our custom truck specialists are ready to help you design your dream truck and consult you on the optimal specifications to meet your needs. We also have a great selection of custom trucks already available: Shop custom trucks here.